The Putnam Home Team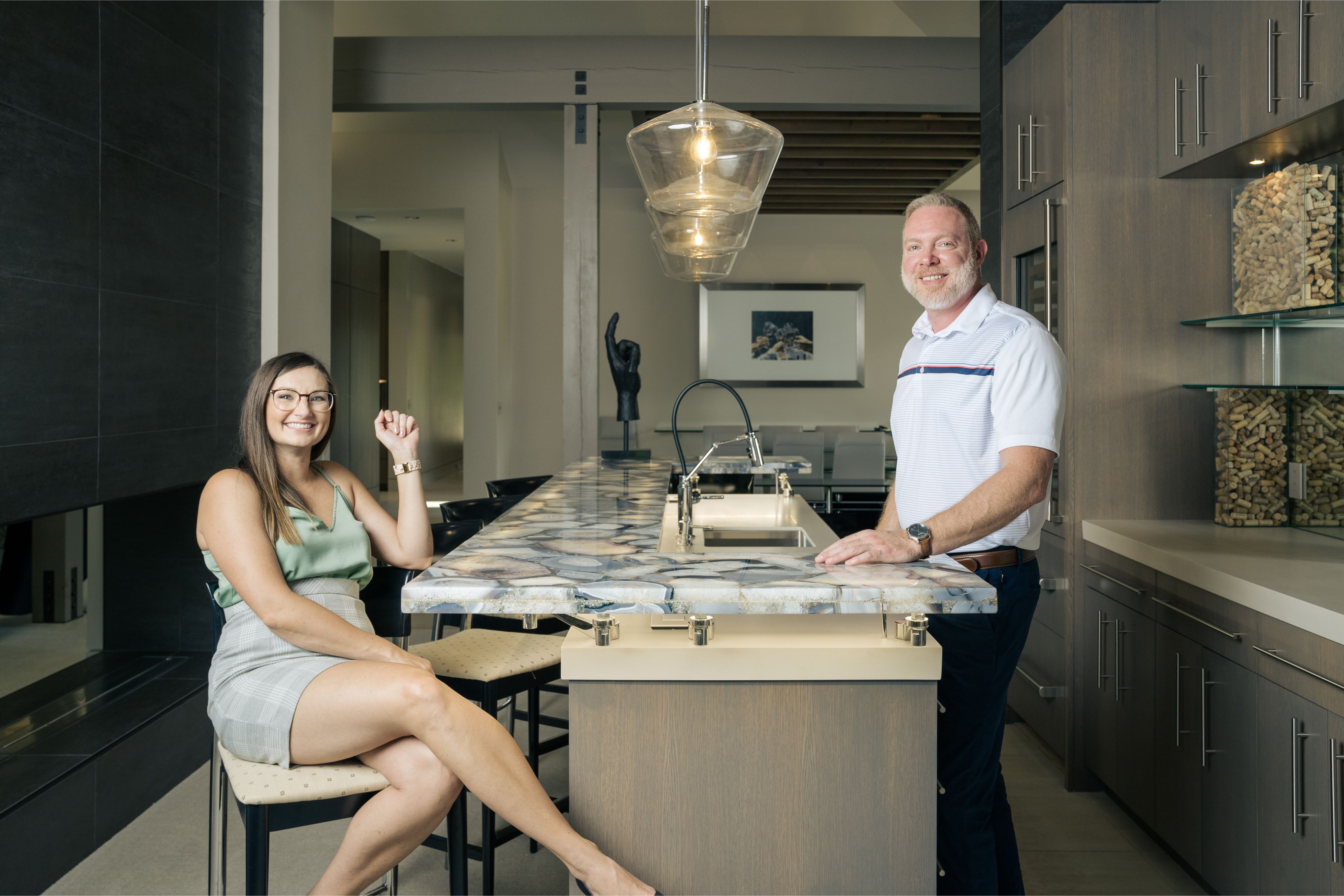 Putnam Home Team is in partnership with Adam Graddy and Graddy Real Estate based in Springfield, Missouri. We are the Southwest Missouri/Joplin extension of Graddy Real Estate, the #3 Team Units in our KW 5-State Region. The team consists of 12 support staff to ensure our clients are receiving the best possible customer service when buying and selling real estate. Last year, Putnam Home Team had the honor of helping 60 families buy and sell real estate all over the southwest region of Missouri. What sets this team apart is our drive and non-stop work ethic that extends our negotiations and customer service well into the weekends. We will stop at nothing to ensure our clients' wants and needs are secured for them.
When you hire Eric and Ashley with The Putnam Home Team, you're partnering with a team of real estate professionals who are the local economists of choice. Our army of specialists provide knowledge and expertise to help you make educated decisions for all of your real estate investments. We aim to deliver results through shared communication, trust, and "wow" experiences.
There are hurdles that come with every real estate transaction and our agents and administration have experienced them all. Not only are we always prepared for what's next, but each team member is a fully licensed REALTOR in the state of Missouri. We would love to show you how we've perfected our negotiation and contract to close strategies that have satisfied hundreds of families over the years.
MISSION
Our mission is to help our clients make educated decisions on all of their real estate investments and make a lasting impact in our community.
CORE VALUES
Excellence.

Aim to deliver an exceptional real estate experience

Respect.

Always lead with honesty and integrity

Family.

Encourage a culture that is educational, supportive, and fun

Growth.

Dedicated to

training, education, and long-term opportunities

Achievement.

Be proactive and see possibilities instead of limitations; do what it takes

Community.

Committed to giving back

Determination.

Execute by being solution-based

Accountability.

Meet company expectation's for professionalism, service, and quality
CLIENTS COME FIRST
The team pledges to be in constant communication with our clients, keeping them fully informed throughout the entire buying or selling process. We believe that if you're not left with an amazing experience, we have not done our job. We don't measure success through achievements or awards, but through the satisfaction of our clients. This will be the best experience you have.
It has been a privilege to catch up with our clients after they have closed and hear how happy they are because of their experience with our team. That's what selling real estate is about for us, making sure every client is treated like family and that they are able to seamlessly transition into the new chapter in their lives.
We would love the opportunity to earn your trust in 2023!
Eric Putnam & Ashley Wakefield - Powered by Graddy Real Estate - Keller Williams